Why IBWSS San Francisco Is A Show You Can't Afford To Miss
19/07/2021 The IBWSS San Francisco has become a focal point to network, and find out the latest trends and key business information you need to work in this fast-growing sector. 
What is IBWSS San Francisco?
The International Bulk Wine & Spirits Show does exactly what it says it does. It is the opportunity of the year for anyone involved in the production, selling, and buying of bulk wine and spirits to come together, meet your key industry contacts and do business.
It has in only five years, since its launch in July 2017, become the must-attend event in the bulk wine and spirits sector, attracting over 2,500 buyers to the event. The key opportunity of the year in the United States is to do business in bulk wine and spirits.
It has become the focal point to network, and find out the latest trends and key business information you need to work in this fast-growing sector.
Who is it aimed at?
The IBWSS is only open to drinks trade professionals and has been designed to meet their needs.
It is particularly relevant to anyone involved in buying or selling bulk wines and spirits, developing and implementing private label programs, buying grapes on the open market through contract crushing and manufacturing.
It has become the key time of the year for wineries, distilleries, contractors, brokers, and drinks producers to meet their key contacts, buyers, and partners across both the on and off-trade.
Its delegate list includes the top buyers and most influential leaders across the big supermarket chains, discount operators, wholesalers, cash and carries, specialist drinks retailers, major bar and restaurant groups, hotels through to event organizers and businesses looking to buy their drinks in bulk.
How is it organized?
The IBWSS has been designed as a two-day event to help everyone attending maximize their time. The show is split into two main areas: the expo; and the bulk wine and spirits conference.
The expo is the trading and business floor where drinks suppliers, brokers, and contractors can take out stands in order to meet and host meetings with their key buyers and contacts.
The conference is a dedicated event across both days of IBWSS featuring keynote talks from industry leaders (see separate question).
After consulting both drinks suppliers and buyers IBWSS is now held for two days in early November - the 2021 event is on November 9-10 - as it is seen as the key time of the year to do business and is after the US wine harvest.
How is the expo run?
The IBWSS expo is designed to do one thing. Help wineries and distilleries and their retail and on-premise buyers do business. Booths are organized as part of a walk-around tasting concept to allow delegates to easily taste and see what products are available, and to strike up conversations on the trading floor.
Exhibitors are also able to host private meetings where negotiations and business can be done. The expo floor is set up to be open, relaxed, and interactive where both exhibitors and buyers feel comfortable.
Each business is able to have a pop-up roll-up banner to promote what they do placed behind their tasting table, as well as another point-of-sale and product information.
Exhibitors are advised to only have six products available to taste at any one time. It makes it easier for buyers to understand the core offer you have and ensures producers are able to see as many buyers as possible. More products can be provided for further tastings and meetings. Exhibitors are advised to bring at least four bottles of each SKU to the event.
The exhibitor package includes glasses, a tasting table, spittoons, ice, a black tablecloth, and skirting and chairs.
What sort of exhibitors attend?
IBWSS attracts a wide range of businesses across the bulk wine and spirits sectors. Whilst the majority are based in the US, it is attracting an increasing number of International wineries and distillers, and service providers. Other exhibitors include contract crush facilities, packaging, canning, bag in box and bottling suppliers, wine and spirit consultancies, bulk brokers, and technology specialists.
Tell us more about the conference?
The conference provides must-have information for business leaders on the latest trends in bulk wine and spirits, but also the wider drinks industry, covering consumer trends and changes in spending behavior. The 2021 conference will have a specific focus on the following key areas:
• Opportunities in developing and controlling your private label programs
• How wineries and distilleries can control their costs when working bulk wine and spirits
• Making the most of the increased demand for direct to consumer wine and spirits sales
• How best to work with trading partners in both the off-trade and on-premise sectors
• What buyers are most looking for from their wine and spirits suppliers
The 2021 conference will also assess the impact of Covid-19 on the global wine and spirits sector and what long-term changes the industry can expect from worldwide lockdowns and ongoing restrictions to travel.
Is this the first IBWSS since 2020?
There is even more reason to attend IBWSS 2021 as this is the first event that has been possible to run under the US Covid-19 health and safety protocols. With all other US and the majority of international drinks industry events canceled around the world in 2020, the IBWSS San Francisco will be the first opportunity for most wine producers and distilleries and their buyer partners across the off-trade and on-premise sectors have been able to meet face to face to do business.
Who is it organized by?
The IBWSS is run by the Beverage Trade Network that specializes in providing digital platforms and trading events that bring buyers and sellers together across the wine and spirits sectors. BTN runs events for the wine and spirits industry across the world, including the US, Europe, the UK, China and Asia, and is the leading online platform for connecting the global beverage industry.
How much does it cost?
Delegates can register for IBWSS San Francisco up to July 30 2021 and get a saving of $200 on the full price of $400. Click here to find out more.
Exhibitors can take advantage of special early bird pricing of $2400 up to July 31, 2021. The full price is $3,200 available from August 1, 2021. You can book your exhibitor place here.
How do I find out more?
To find out more about IBWSS San Francisco 2021 you can go to its main website here.
You can also find out more about the Beverage Trade Network and the events and drinks platforms it runs here.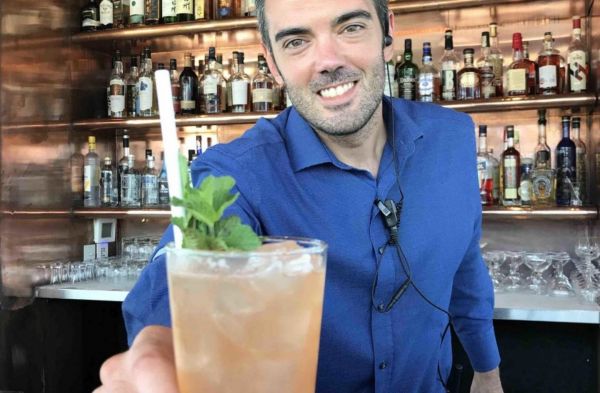 Interviews
Italian bartender and restaurant manager Stefano Tatti answers the most asked 'behind-the-bar' questions by bartenders.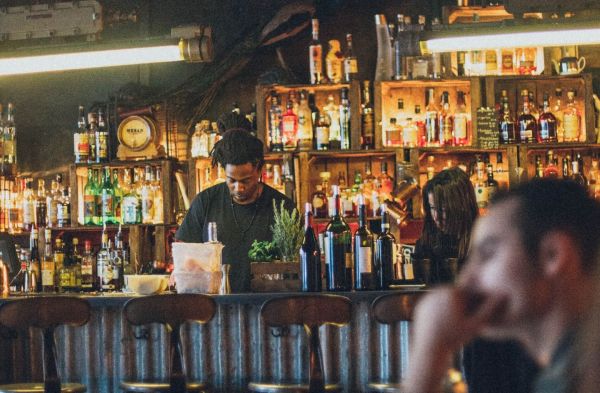 Insights
Here's what bars can do to tweak their strategy to amp up their delivery and pick-up sales.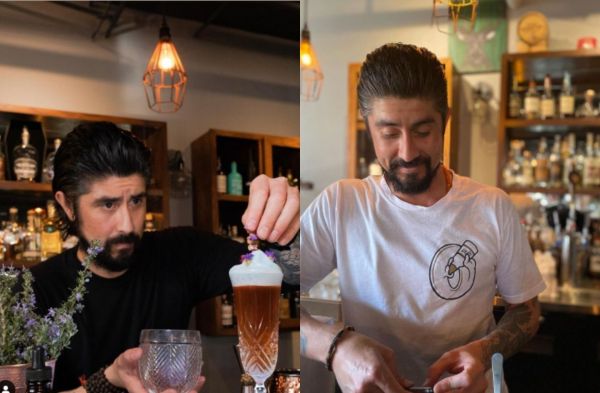 Interviews
Bar Manager Pedro Barriga shares tips and tricks from almost two decades of experience in the hospitality industry.