Medal Winners For The Third Annual London Spirits Competition Announced
20/07/2020 Check out the winning spirits of the 2020 London Spirits Competition.
London, July 20 – At the third annual London Spirits Competition, which took place in London on July 7-8, spirits from all over the world were awarded the prestigious Gold medal.
By Spirits Types:
Spirit Of The Year - St. Kilian Signature Edition FOUR by St. Kilian Distillers GmbH
Vodka Of The Year - G52 Botanical Vodka - Fresh Citrus by Glasgow Distillery Company
Rum Of The Year - Substation 41 by Pinnacle Drinks
Tequila Of The Year - Cutwater Tequila Reposado by Cutwater Spirits
Gin Of The Year - Barossa Distilling Barrel Aged Gin by Barossa Distilling
Whisky Of The Year - St. Kilian Signature Edition FOUR by Kilian Distillers GmbH
Distillery Of The Year - St. Kilian Distillers GmbH
Australia - Substation 41 by Pinnacle Drinks
Germany - Signature Edition FOUR by St. Kilian Distillers GmbH
Mexico - Cutwater Tequila Reposado by Cutwater Spirits
Denmark - Fary Lochan Single Malt Whisky by Fary Lochan Destilleri A/S
United States - Petoskey Stone Gin by High Five
United Kingdom - The Whisky Baron Glenrothes by The Whisky Baron
Ukraine - The Inked Collection Wild Cranberry by Nemiroff
Canada - Georgian Bay Vodka by Georgian Bay Spirit Co.
Italy - JAMAICA White Pot Still by Rum Nation
France - Courvoisier Napoleon Fine Champagne Cognac by De Kuyper Royal Distillers
Spain - Ron Aldea Familia by Destilerías Aldea, S.L.
By Judging Category:
Best Spirit By Quality - Fary Lochan Danish Single Malt
Best Spirit By Value - St. Kilian Signature Edition FOUR
Best Spirit By Package - St. Kilian Signature Edition FOUR
Click here to see the full results
Spirits were judged on the basis of three primary criteria – quality, value, and packaging – and then scored on a 100-point scale. Spirits that scored 90+ points were awarded Gold medals, while spirits that scored 76 to 89 points were awarded Silver medals. The primary reason for using three criteria rather than just one was to focus on the overall drinkability of each spirit. As a result, the judging panel ranked spirits not just by how they taste, but also their overall presentation and appearance in the bottle. In addition, judges assessed spirits on their relative value in relation to their peers, as determined by retail pricing.
The London Spirits Competition was launched in late 2017 by Beverage Trade Network, which organizes alcohol beverage industry events all over the world. The goal of this event was to judge spirits the way consumers judge them. In contrast to other spirits competitions, where technical expertise sometimes receives primary consideration at the expense of drinkability, the goal of the London Spirits Competition was to award and celebrate the spirits that spirits drinkers actually want to buy, whether at a retail liquor store or ordering off the menu at a London restaurant.
"The best-tasting spirits in the world won't attract the attention of consumers unless the packaging design and price point appeal to spirits drinkers," says Patel. "People buy products with their eyes first, and that puts a real premium on spirits that are able to offer an attractive presentation, everything from the label to the brand perception."
"Including all three factors into the judging process produces results that are closer to the reality of the way consumers purchase spirits and gives distillers better feedback on how their spirits are perceived by spirits drinkers," Patel notes.
Spirits are first tasted blind for quality and value and then the package is shown for the package score.
At the judging session, judges tasted and scored spirits on a blind basis before seeing bottles and marking them for on-shelf appeal as well as value for money. This enabled them to come up with an overall score that reflects their overall drinkability.
For more information on the London Spirits Competition, please see: www.londonspiritscompetition.com
For more information on Beverage Trade Network, please see: www.beveragetradenetwork.com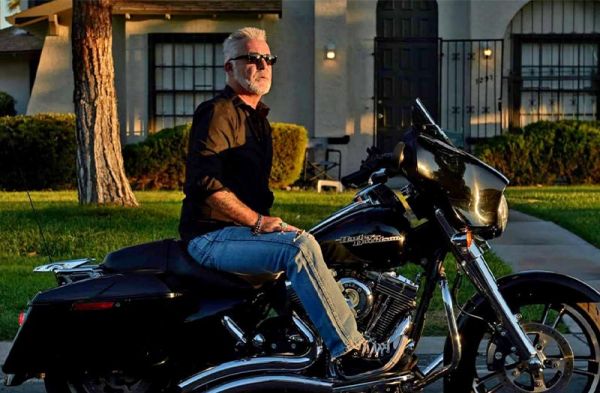 Interviews
Michael Thompson, Head Bartender at the Edge Steakhouse, Las Vegas has been riding behind the bar for 30 years now and on his Harley through 40 states. He knows how to keep things fresh, with classics or something new.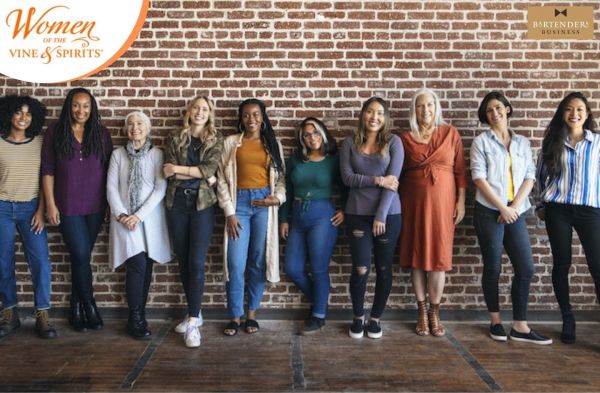 News
The non-profit aims to foster the next generation, cultivate leaders, feed the talent pipeline, and promote greater diversity, equity, and inclusion in wine, beer, and spirits.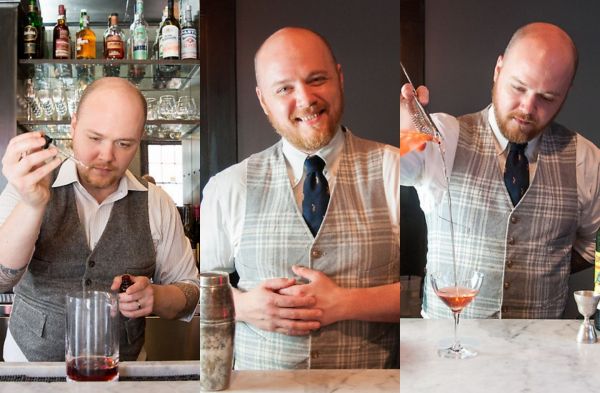 Interviews
We had a quick Q & A with the Beverage Director of Tchefuncte's Restaurant, Jesse Carr, where he talked about various aspects of the bar business.