Harahorn Gin - Gets Gin Of The Year at USA Spirits Ratings
24/07/2020 Norwegian Distillery gets 94 points making it Gin of the year at 2019 USA Spirits Ratings.
Harahorn is a real craft gin. They only produce 300 liters at a time, for maximum control over quality. Here berries and herbs from Norwegian nature are used - some of the world's most delicious. This produces a potent gin with 46 percent alcohol. Perfect for drinks and cocktails. Named after a mountain in Hemsedal, and with inspiration from a fabulous animal, no one has seen live yet. juniper berries from Røros, blueberries from Nordmarka, rhubarb from Grimstad, blister pliers from Skagerrak, water from Oppdal and mint from Sunndal.
Det Norske Brenneri AS is Norway's second-largest liquor producer. The company emphasizes the craft culture and long traditions of the brand. Det Norske Brenneri AS contributes to important jobs both in the districts and in the larger cities in Norway. Alcoholic products help create good experiences, but we also know the negative aspects of alcohol. We are conscious of both and have that in mind when we share our knowledge of our products, to our customers. We want alcoholic beverages to be enjoyed with pleasure and healthy senses, both at home and abroad. Det Norske Brenneri AS is proud of what we produce and hope our products contribute to enjoyment, increased knowledge, and understanding related to this traditional craft.
Today, Det Norske Brenneri is best known for its craft products; the aqueducts Heres Silver, Heres Silver Clear, Chief and Hellstrøm. In 2012, we launched Norway's first single malt whiskey, called Audny. The sequel, Eiktyrne, came in November 2015. That year we also launched a new Norwegian gin - based on Norwegian berries and herbs. Harahorn - Norwegian small batch gin - is a real craft gin.
Harahorn is probably the best you have never heard about. USA Spirits Ratings strongly recommends bartenders and spirits stores buyers to give it a try.
About USA Spirits Ratings:
The USA Spirits Ratings looks to recognize, reward and help promote spirits brands that have successfully been created to identify with and target a specific spirits drinker. For any spirits brand to earn its place on a retailer's shelf or a restaurant's spirits list - and then vitally stay there - they need to be marketable and consumer-driven and not just produced in the general hope it can find enough people willing to sell and buy it. That is why the USA Spirits Ratings is different. It will single out and shine the spotlight on those spirits brands that consumers really want to buy and have a clear market value for trade buyers.
A Competition that will judge spirits in three key areas:
Their quality
Their value for money
What they look like
To be an award winner you will need to have top-quality spirits, that offer both the trade and the consumer great value for money, and you will need to look good and truly stand out on the shelf and on the back bar.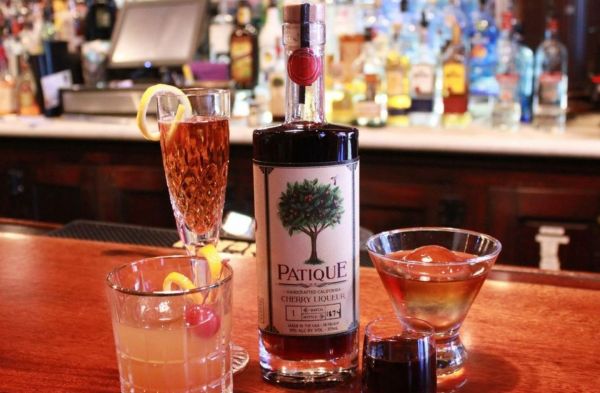 Suppliers Spotlight
Patique Cherry Liqueur is delicious in Manhattan or Negroni.  It also pairs well with vodka, gin, and tequila.  Its versatility even extends to dessert recipes and ice cream toppers.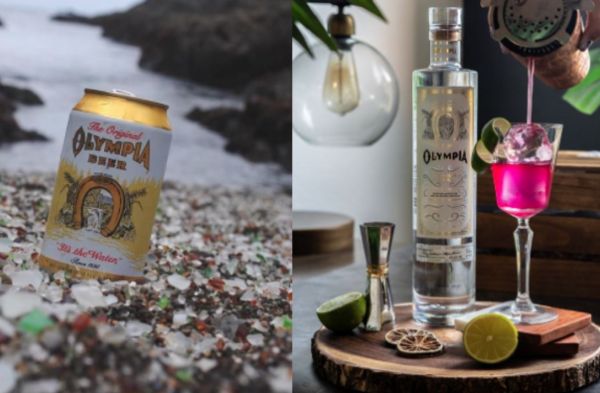 Suppliers Spotlight
BartendersBusiness.com highly recommends bartenders and mixologists in the USA to try this vodka.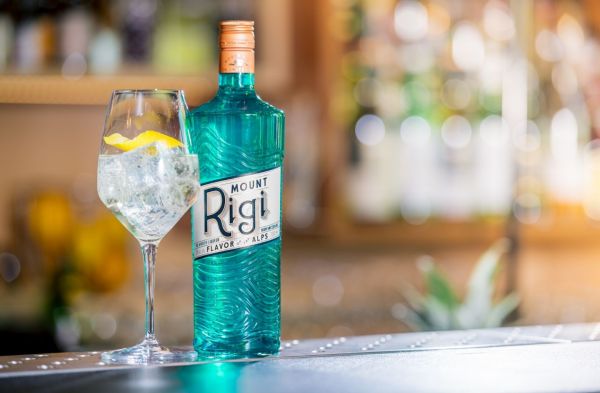 Suppliers Spotlight
MOUNT RIGI IS THE ORIGINAL SWISS APERITIF WITH KIRSCH. IT'S ALPINE GOODNESS THAT'S BOLD AND FRESH WITH A DASH OF CITRUS IN ICONIC KIRSCH.