St. Kilian Distillers From Germany Wins Distillery Of The Year Award
24/07/2020 The third edition of the London Spirits Competition presented their Distillery Of The Year Award to St. Kilian Distillers.
St. Kilian Distillers has just secured distillery of the year award, best spirit brand in the world award for their St. Kilian Signature Edition FOUR and world's best whiskey award at the 2020 London Spirits Competition.
St. Kilian Distillers is a German single malt whisky distillery based on the Scottish model. Here, pure barley malt meets real pot still stills - and decades of whisky know-how meets German engineering.
Here's their origin story.
The name is based on the Irish-Scottish missionary bishop St. Kilian , who was sent on behalf of the Pope in Rome to Würzburg in Franconia to Christianize the pagans there. It is believed that he got to know the pot still process while traveling to the Arab region (source wiki)
St. Kilian founder Andreas Thümmler
In the mid-90s, as a student of business informatics in the beautiful Rheingau, my good friend and then Sparkasse advisor Dirk Hess from Kirchzell invited me to a personal, self-prepared dinner.
Knowing well about Dirk's culinary skills, I could not refuse this invitation and appeared, as it should be, in a nice company and in a good mood at my friend's home that evening. The dinner tasted exquisite and, to my surprise, was also crowned by a whiskey tasting of exquisite Scottish single malts. This should be my first encounter with single malts.
Dirk was one of the first in Lower Franconia to have the "Classic Malts of Scotland" set. Here I fell in love (not with my extremely attractive companion, but) with the Lagavulin 16 Years, one of the best peaty whiskeys from the Isle of Islay in western Scotland. This experience clearly shaped me.
As I found out later, my friend Dirk acquired his whiskey knowledge from a certain Andy McNeill from Aschaffenburg. Andy is certainly one of the leading and most important single malt apostles in Franconia and beyond. I can still highly recommend his Celtic Events and special bottlings for collectors today!
In 2003 Malte and I decided to go on a whiskey trip to Scotland. Malte is a great guy from Cologne and works in my company. In the meantime I had set up my own M&A consultancy (note: Mergers & Acquisitions) in Frankfurt am Main. Like me, Malte especially loves the peaty single malts, so our destination was the Isle of Islay, the famous Scottish island of Lagavulin & Co. This was supposed to be my first whiskey trip.
It was early summer and we had a week. There were almost a dozen distilleries on the island, so we decided to open our headquarters in a quaint hotel in Port Charlotte. Equipped with two rented mountain bikes, we rattled through all the whiskey distilleries within 7 days and groped our way up from 20 ppm to over 100 ppm, the more ppm the more peaty. Ardbeg, Caol Isla, Bunnahabain ... one still was more beautiful and exciting than the other.
We lost a few pounds on our donkeys as we crossed the island. There were only a few inhabitants, but sheep in abundance, which sometimes blocked the streets and paths in herds for a long time. The landscape was unique and the long sandy beaches reminded me of the beaches in the Caribbean, where I had been on vacation before.
A visit to Bruichladdich was a special experience. The distillery was shut down many decades before some London investment bankers bought it, renovated it from scratch, and started producing again. Right from the start, the new Bruichladdich was chosen as the best whiskey in the world. A new legend was born and we properly stocked up with it. So neat that we almost couldn't make it back to Germany for the bottles.
This trip was to be followed by many whiskey trips to Scotland, Ireland, Sweden and the USA. I made it a tradition to invite my best employees on a whiskey trip for three to four days once a year. This is a great opportunity for the team building and a great opportunity to buy one or the other dusty rarity bottle for an interesting price in the far corners of the distilleries for your own collection.
After it became clear that St. Kilian would go into production on St. Patrick's Day in March 2016, the decision was made to return home after a long, global odyssey and settle down. Our village Rüdenau is not far from the romantic district town of Miltenberg am Main, also called "the pearl of the Main". The small historical town of Miltenberg has been very popular with tourists for many decades. Bus travelers and international tourists on the river cruise appreciate this beautiful piece of earth more than ever. In addition, we are only 60 minutes by car from Frankfurt am Main. It is only 45 minutes to Rhein-Main Airport. We are thus right in the middle of the Rhine-Main area. Almost 4 million people live in our catchment area. And yet we are idyllically located on the Main, between Spessart and Odenwald. Embedded in forests and mountains and a unique nature. If you have been abroad for a long time and have moved around a lot in big cities, then you really appreciate that. Home is the most beautiful!
Already in Roman times there was a large Castellum with 500 mounted legionaries. At that time Rüdenau was used by the Romans as a wine-growing region. According to legend, the Romans worshiped water saints in our valley. Even today there are three sources in Rüdenau and the Rüdenau coat of arms is shaped by these three sources. With us, fauna and flora are still in perfect harmony. The climate in our area is very suitable for the long-term maturation of single malt whiskey. It is surprising that no one ever thought of it before us. We are very lucky to have such a great location.
Our region was a real pleasure region before us. Numerous winegrowers and vineyards shape the landscape. We have a first class brewery. And there are various manufacturers: spices, marzipan and much more. Absolutely top class! Our single malt whiskey was a must. And of course we work with numerous companies here in the region. We have made a lot of friends in no time and the people are very open-minded and wonderful fans. We are really grateful for that. Thanks to the "Whiskey Friends" on site, we were able to experience a great start to operations.
St. Kilian's vision of the future is clear: the climate, the water, our ingredients, the landscape and the people: all of this promises top quality. Our unique team, which is at work here, works with zeal every day to produce an absolute top product. We want to be world class and we will achieve that. Of course, we can only do this together with our fans and friends. We are therefore grateful for any feedback and look forward not only to every visitor, but also to every feedback on the Internet and on social media. We are not only a whiskey distillery, but also a modern internet company. Here we will put a lot of effort into exchanging ideas with our customers and fans.
Spirit Of The Year - St. Kilian Signature Edition FOUR by St. Kilian Distillers GmbH scoring 97 points making it the top score in the 2020 London Spirits Competition
London, July 20 – At the third annual London Spirits Competition, which took place in London on July 7-8, spirits from all over the world participated. More than 1000 spirits were tasted by top bartenders and spirits buyers.
Spirits were judged on the basis of three primary criteria – quality, value, and packaging – and then scored on a 100-point scale. Spirits that scored 90+ points were awarded Gold medals, while spirits that scored 76 to 89 points were awarded Silver medals. The primary reason for using three criteria rather than just one was to focus on the overall drinkability of each spirit. As a result, the judging panel ranked spirits not just by how they taste, but also their overall presentation and appearance in the bottle. In addition, judges assessed spirits on their relative value in relation to their peers, as determined by retail pricing.
London competitions staff picture
The London Spirits Competition is organized by Beverage Trade Network, which organizes alcohol beverage industry events all over the world. The goal of this event was to judge spirits the way consumers judge them.
At the judging session, judges tasted and scored spirits on a blind basis before seeing bottles and marking them for on-shelf appeal as well as value for money. This enabled them to come up with an overall score that reflects their overall drinkability.
Here are the results highlights
By Spirits Types:
Spirit Of The Year - St. Kilian Signature Edition FOUR by St. Kilian Distillers GmbH
Vodka Of The Year - G52 Botanical Vodka - Fresh Citrus by Glasgow Distillery Company
Rum Of The Year - Substation 41 by Pinnacle Drinks
Tequila Of The Year - Cutwater Tequila Reposado by Cutwater Spirits
Gin Of The Year - Barossa Distilling Barrel Aged Gin by Barossa Distilling
Whisky Of The Year - St. Kilian Signature Edition FOUR by Kilian Distillers GmbH
Distillery Of The Year - St. Kilian Distillers GmbH
Australia - Substation 41 by Pinnacle Drinks
Germany - Signature Edition FOUR by St. Kilian Distillers GmbH
Mexico - Cutwater Tequila Reposado by Cutwater Spirits
Denmark - Fary Lochan Single Malt Whisky by Fary Lochan Destilleri A/S
United States - Petoskey Stone Gin by High Five
United Kingdom - The Whisky Baron Glenrothes by The Whisky Baron
Ukraine - The Inked Collection Wild Cranberry by Nemiroff
Canada - Georgian Bay Vodka by Georgian Bay Spirit Co.
Italy - JAMAICA White Pot Still by Rum Nation
France - Courvoisier Napoleon Fine Champagne Cognac by De Kuyper Royal Distillers
Spain - Ron Aldea Familia by Destilerías Aldea, S.L.
By Judging Category:
Best Spirit By Quality - Fary Lochan Danish Single Malt
Best Spirit By Value - St. Kilian Signature Edition FOUR
Best Spirit By Package - St. Kilian Signature Edition FOUR
Click here to see the full results
For more information on the London Spirits Competition, please see: www.londonspiritscompetition.com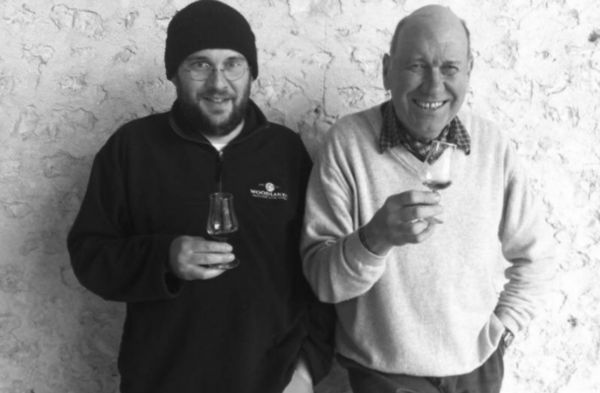 Suppliers Spotlight
Jean Fillioux Cognac Grande Champagne La Pouyade Gets A Double Gold with 97 points, best cognac and a best value for its price at the 2021 Bartenders Spirits Awards that recently took place in San Francisco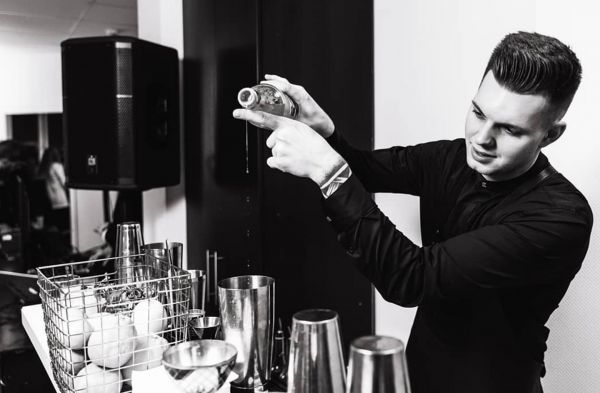 Interviews
Maksim Vishnivetskiy, Head Bartender at 12 Monkeys, a stunning cocktail bar in Ukraine, discusses upselling drinks, cocktail trends, and more.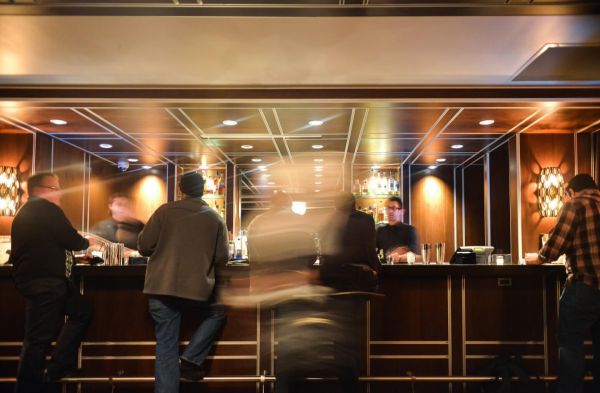 Insights
Organizing yourself and everything at your bar is the first step to achieving maximum efficiency, here are some tips on how you can do that.