Glasgow Distillery's G52 BOTANICAL VODKA wins Vodka of the year at the London Spirits Competition
24/07/2020 The 3rd edition of London Spirits Competition crowned Vodka of the year to Botanical Vodka by Glasgow Distillery.
The timing for The Glasgow Distillery could not have been better. After securing a £5.5m asset-based lending facility from Barclays, which will help to support their international growth plans, the distillery has just won the best vodka of the year award at the 2020 London Spirits Competition for its G52 Botanical Vodka. The award is a huge international recognition as spirits from all over the world were submitted in one of the most international spirits competitions in the world.
The Glasgow Distillery Company passionately invests in the best distilling equipment, sources the finest ingredients, best casks from around the world and employs an innovative team of skilled distillers. The result is a wide portfolio of handcrafted premium spirits that are available around the world. The distilling magic happens within our unique copper pot stills christened: 'Annie', 'Mhairi' and 'Tara' - after family members of the three founders - and 'Margaret' and 'Frances', named after two of Glasgow's most influential female artists and sisters, Margaret and Frances MacDonald. Creating multi-award-winning spirits such as Makar Cherry Gin World's Best Flavoured Gin, an Internationally acclaimed GOLD award Glasgow 1770 Single Malt Scotch Whisky.
Now with the backing of Barclays, the distillery is set for its international growth. At the beginning of the coronavirus outbreak, they pivoted their business to add hand sanitizer to the production schedule. Over the course of a matter of weeks, they distributed 11,000 liters of hand sanitizer to over 400 NHS services, charities, and organizations including hospital wards, care homes, police services, GP surgeries and many more.
They were also able to launch their two new products just a few weeks apart - Glasgow 1770 Single Malt – Triple Distilled Release No.1 - the third and final single malt to complete our Glasgow 1770 Signature Range, and Malt Riot Blended Malt Scotch Whisky, a blend of single malt scotch whiskeys from across Scotland, with Glasgow 1770 Single Malt Scotch Whisky sitting proudly at its heart.
"We are delighted to reveal that both expressions of G52 Botanical Vodka (Fresh Citrus & Rich Coffee) and our Glasgow spiced Banditti Club Rum collectively came away with 3 'Gold' medals at the London Spirits Competition, the ultimate seal of approval in the global spirits industry, with judging taking place in London on July 6. G52 Botanical Vodka: Fresh Citrus and G52 Botanical Vodka: Rich Coffee picked up a 'Gold' medal each, with G52: Fresh Citrus also picking up the highest accolade for its category: 'Vodka of The Year'." said the distillery.
On July 7-8, London was the host city for the third annual London Spirits Competition, leading international competition of its kind in the world that assesses spirits not only on the basis of taste and quality, but also packaging and value. The goal was for experts to judge spirits the way consumers actually judge them, in the hopes of discovering new and innovative spirits that are worthy of attention by both trade buyers and consumers.
Spirits were judged on the basis of three primary criteria – quality, value, and packaging – and then scored on a 100-point scale. Spirits that scored 90+ points were awarded Gold medals, while spirits that scored 76 to 89 points were awarded Silver medals. The primary reason for using three criteria rather than just one was to focus on the overall drinkability of each spirit.
Picture: G52 BOTANICAL VODKA - Vodka of the year at 2020 London Spirits Competition.
Inspired by the merchant past on which Glasgow was built, this is a spirit distilled with the 100% natural and fresh ingredients, sourced from around the world and handcrafted with care in our traditional copper pot still, Annie. Fresh Citrus is distilled with zesty botanicals including fresh grapefruit, lemon, limes, and oranges as well as rosehip and spicy fresh ginger. The result is a fresh and vibrant spirit of unique character, busting with citrus brilliance and perfect for pairing with soda or tonic water, over ice with a juicy wedge of fresh pink grapefruit.
The London Spirits Competition is organized by Beverage Trade Network, which organizes alcohol beverage industry events all over the world. The goal of this event was to judge spirits the way consumers judge them.
At the judging session, judges tasted and scored spirits on a blind basis before seeing bottles and marking them for on-shelf appeal as well as value for money. This enabled them to come up with an overall score that reflects their overall drinkability.
Here are the results highlights
By Spirits Types:
Spirit Of The Year - St. Kilian Signature Edition FOUR by St. Kilian Distillers GmbH
Vodka Of The Year - G52 Botanical Vodka - Fresh Citrus by Glasgow Distillery Company
Rum Of The Year - Substation 41 by Pinnacle Drinks
Tequila Of The Year - Cutwater Tequila Reposado by Cutwater Spirits
Gin Of The Year - Barossa Distilling Barrel Aged Gin by Barossa Distilling
Whisky Of The Year - St. Kilian Signature Edition FOUR by Kilian Distillers GmbH
Distillery Of The Year - St. Kilian Distillers GmbH
Australia - Substation 41 by Pinnacle Drinks
Germany - Signature Edition FOUR by St. Kilian Distillers GmbH
Mexico - Cutwater Tequila Reposado by Cutwater Spirits
Denmark - Fary Lochan Single Malt Whisky by Fary Lochan Destilleri A/S
United States - Petoskey Stone Gin by High Five
United Kingdom - The Whisky Baron Glenrothes by The Whisky Baron
Ukraine - The Inked Collection Wild Cranberry by Nemiroff
Canada - Georgian Bay Vodka by Georgian Bay Spirit Co.
Italy - JAMAICA White Pot Still by Rum Nation
France - Courvoisier Napoleon Fine Champagne Cognac by De Kuyper Royal Distillers
Spain - Ron Aldea Familia by Destilerías Aldea, S.L.
By Judging Category:
Best Spirit By Quality - Fary Lochan Danish Single Malt
Best Spirit By Value - St. Kilian Signature Edition FOUR
Best Spirit By Package - St. Kilian Signature Edition FOUR
Click here to see the full results
For more information on the London Spirits Competition, please see: www.londonspiritscompetition.com
For more information on Beverage Trade Network, please see: www.beveragetradenetwork.com
For international distribution, marketing and press contacts at the Glasgow Distillery, please contact:
Hillington Deanside Road Glasgow, G52 4XB marketing@glasgowdistillery.com 0141 404 7191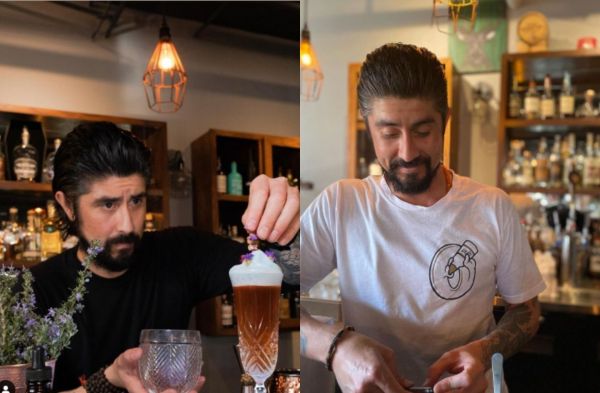 Interviews
Bar Manager Pedro Barriga shares tips and tricks from almost two decades of experience in the hospitality industry.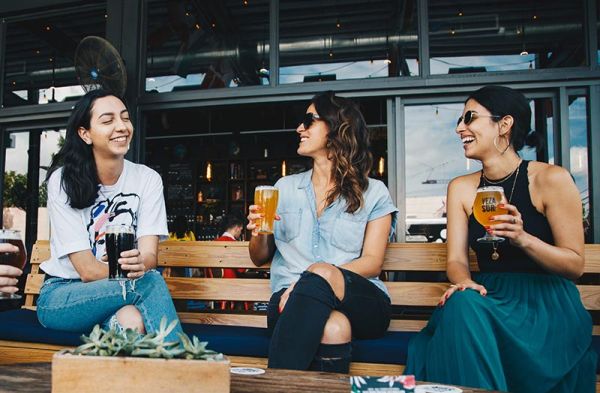 Insights
12 of the best bar jokes that might either make you laugh or make you buy another drink.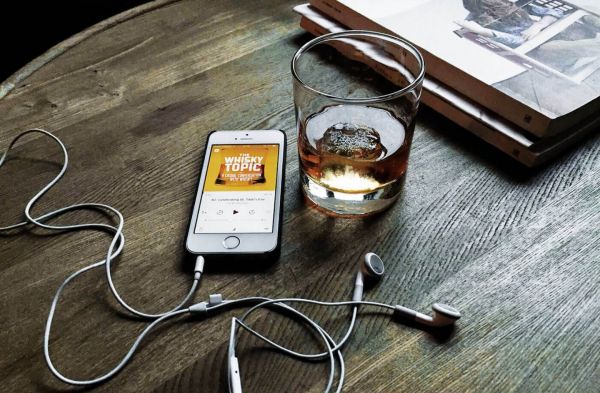 Insights
Podcasts about spirits have become very popular in the food and beverage genre. Here are 10 spirits podcasts that you should tune into today.