Head Bartender
Valentino Longo
Four Seasons Surf Club, Florida
With its intricately arched ceiling, towering chandeliers, verdant potted palm trees, and long history as a celebrity haunt, Le Sirenuse Champagne Bar at Four Seasons Hotel at The Surf Club is nothing if not a destination to experience the New Golden Age of Cocktails. One sip of something from the cocktail menu, however, and guests may find themselves transported somewhere else. "We are creating things that take people to different places," explains Valentino Longo, who as Head Bartender oversees every detail behind the elegant four-cornered bar, including and especially the menu. "When people go to a restaurant they expect something different from the chef, not from the bartender. My goal is to surprise them."
The bar concept Longo has created is built around "perfumes" – a.k.a., "edible aromas" – that, thanks to a recommendation from a team member, he sources from a Chicago-based "cocktail apothecary." Like a stylish couple headed out for an evening, every one of the bar's signature cocktails gets a spritz of aroma en route to the guest.
Hint of Woods, for instance, finishes Gra'it Grappa, Solerno Blood Orange Liqueur, lime juice, rosemary syrup and Top Ginger Beer with a honey-and-rosemary essence. Spring in the Field tops vodka, Ancho Reyes Chile Liqueur, clarified cucumber and tomato water, and lime with an edible flower and a spray of basil olive oil. The Winter Harvest combines Diplomatico Reserva Exclusiva Rum, Galliano Ristretto Coffee Liqueur, and Amaro Lucana with a Valrhona chocolate stick and a spray chocolate essence. That's just to name a few.
Longo didn't glean his cocktail concept from a competing bar or beverage industry report. Rather, he was inspired by scents that he noticed during a two-month backpacking trip in Japan. "I went from north to south getting inspired," he remembers. "The first thing I would noticed whenever I walked into a place was the aroma: candles in a spa, seafood in a fish market." Result? A "different style of cocktails people don't expect."
"London was where I really began to realize the importance of being a bartender," he recalls. "People drink all sorts of cocktails in London, and they drink more than one. Not like in Rome, where it's one and that's it."
Longo's creativity with spirits grew as he kept the cocktails coming. Soon enough, his talents got noticed, drawing attention of visiting managers from The Ritz Hotel who invited him to interview and recruited him as a main bartender. "I've been very fortunate: Every time I've changed jobs it has been because someone has seen me behind the bar."
Longo remained at The Ritz for just over a year, during which he returned to school to "learn all the standards," and then moved onto Bam Bou Speakeasy and Restaurant, where he developed a taste for Japanese whiskeys and expanded his responsibilities to include preparation of house-made ingredients, staff training and more.
Longo eventually found his way to La Moderna, the Italian Restaurant chain, where he wound up as executive bar manager with oversight of two outlets in Rome and Miami. True to form, The Surf Club recruited him for the Champagne Bar from the latter.
Now quite content as a Head Bartender for Four Seasons, Longo can look back satisfaction that he has "come quite a long way in a short amount of time." He's in no rush to go anywhere else, either. "I'm really a laid back guy," he says with a warm laugh. "When I'm not behind the bar, I'm happy just relaxing at home."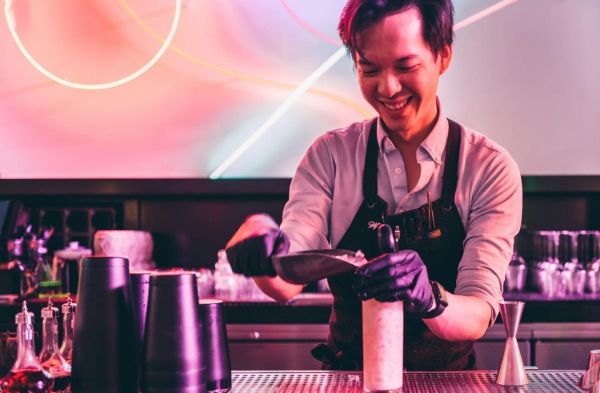 Interviews
From working behind the bar to owning his own bar, William Tsui shares with us his essence of bartending.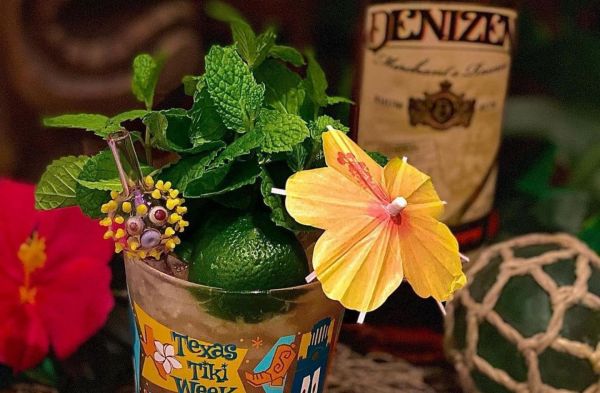 News
Denizen Vatted Dark Rum is an incredibly balanced spirit that will liberate the flavor of cocktails.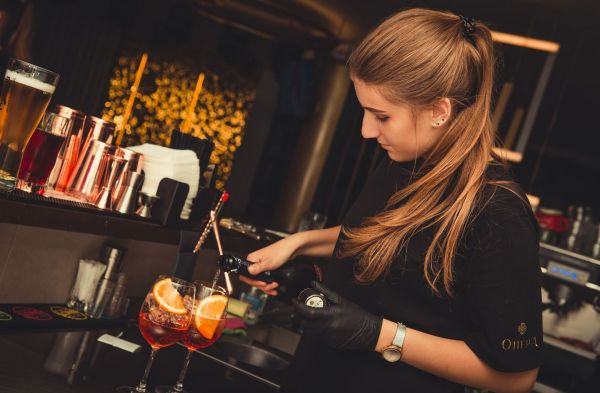 Operations and Management
Here is how you can enhance your experience behind the bar to ensure that your customer has a great experience on the other side of the bar.