Cannabis Drinks Expo Unlocks New Doors For The Beverage Industry
25/10/2019 With the alcohol beverage industry crowd growing year on year, new opportunities with cannabis drinks are a breath of fresh air!
"This summer in San Francisco, the Beverage Trade Network is hosting its first Cannabis Drinks Expo to discuss canna-beverages, which are expected to be a $1.4 billion market by 2023, according to Zenith Global. That's up from $89 million In 2018" – Forbes (2019)
The world's arguably most beautiful water inlet, and a platform to network, discuss, and learn about the potentials and legalities of canna-beverages , Cannabis Drinks Expo by Beverage Trade Network unlocked never known opportunities for the Beverage Industry with their very first expo on July 25th 2019 and "this event is packed with people!" was what the NBC had to say.
The expo allowed a congregation of networking. For instance, if you are someone who has created a cannabis drink and are looking for a label maker, you had one, or maybe you were looking for an attorney to advocate you on policies about testing lab licences, they were available, or maybe you needed buyers for your products, you would definitely find interested buyers at the expo and so on.
Since this was the first expo ever for cannabis drinks, seminars by cannabis lawyers was what everyone was really looking forward to. The expo brought a lot of clarity to those that met other people who started similar products and had the same business timeline but weren't able to flourish as much as the other.
Cannabis Drinks Expo brought speakers from the Law Offices of Omar Figueroa and the man himself backed by 20 years into practicing cannabis law, who conveyed valuable information and discussed questions and concerns with the attendees about the legality of some of the more challenging states like California and DC.
A scientific panel which included Dr. Arup Sen, Chief Science Officer of Sproutly Canada Inc, Dr. Jennifer Stamps, Senior Research Scientist, Trait Biosciences & Dr. Alexey Peshkovsky, Co-founder of Industrial Sonomechanics cleared misconceptions about nano-particles and nano-emulsions, explaining the stable existence of water compatible extract nano-emulsions, and provided insights on how consequences depend on the way nano-particles are created. The panel also discussed concerns about chemical formulation technology and discussed with an attendee about biosynthesis vs chemical synthesis, and answered a wide range of questions by attendees.
Business entrepreneur Jeff Maser, Founder & CEO, The Tinley Beverage Company being one of the most successful cannabis drink sellers in the country was given the podium to take questions from attendees after he conveyed an impressive speech on "Barriers to Cannabis Beverage Categorical Growth".
Charlie Cangialosi, VP of National Sales, Old Pal and Rebecca Stamey-White, Partner, Hinman & Carmichael LLP both collaboratively provided a session on selling and distribution of cannabis drinks while putting forward a distinction between cannabis and alcohol sales and distribution, and how to better distribute cannabis drinks. They provided current statistical graphs of Alcohol Industry vs Cannabis Industry revealing shocking restrictions on the latter but also showing extreme growth potential and challenges to the regulated and licensed cannabis drink sellers.
The Cannabis Drinks Expo 2019 scheduled sessions began with Chip Forsythe, Cannabis Winemaker & Founder of Rebel Coast Winery, the very first winery in the world that created cannabis-infused alcohol-removed wines. He goes on to proudly sharing by revealing some secrets on how he was able to do that and what led him to the path that changed the canna-beverages and proved ground-breaking not just for him, but to the dispensaries that he distributed his cannabis wines to, to the consumers, and to others that were inspired by him to create something like that.
Chip Forsythe also discusses challenges of legal cannabis-infused drink sellers, and how people that are coming to dispensaries are mostly there to get stoned, but how he has remained on legal lines and provided products to only get high. He also re-iterates his market understanding about how black-market dispensaries are shutting down slowly as the market is being forced into a more legal framework where now people will be more educated about what's going on.
With the year 2020 approaching, Cannabis Drinks Expo has become the most anticipated exhibit for cannabis veterans and new-comers to grow towards higher prospects and learn & create value of a market treasure, the understanding of which is still unknown to several that are seeking new opportunities in the beverage industry.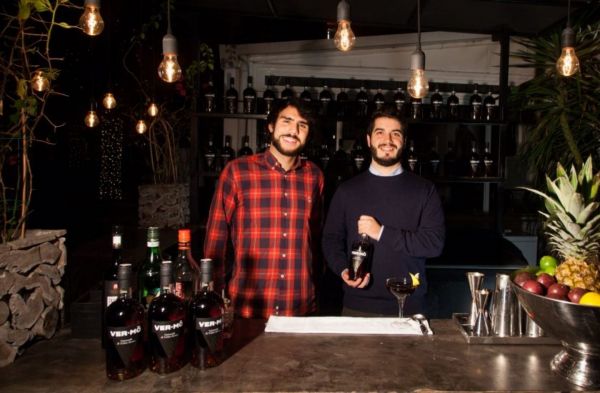 Menu Intel
The duo decided to create Vermò as a contemporary drink but following the classic centuries-old method exclusive to Turin.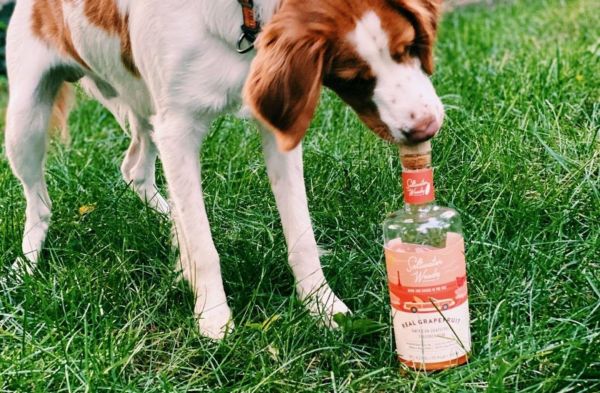 Menu Intel
The Saltwater Woody rum is distilled in the coastal South with Florida molasses and blended and bottled in the heart of America.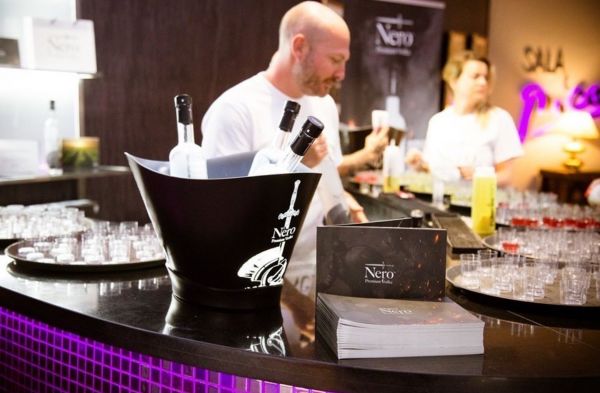 Menu Intel
The long, elegant silhouette and floating graphic sword makes Nero a beautiful addition to any back bar.